Contact Hamilton Glass Products Ltd via email, contact form, by phone or by coming into the showroom. Our staff are always happy to help with any enquiry.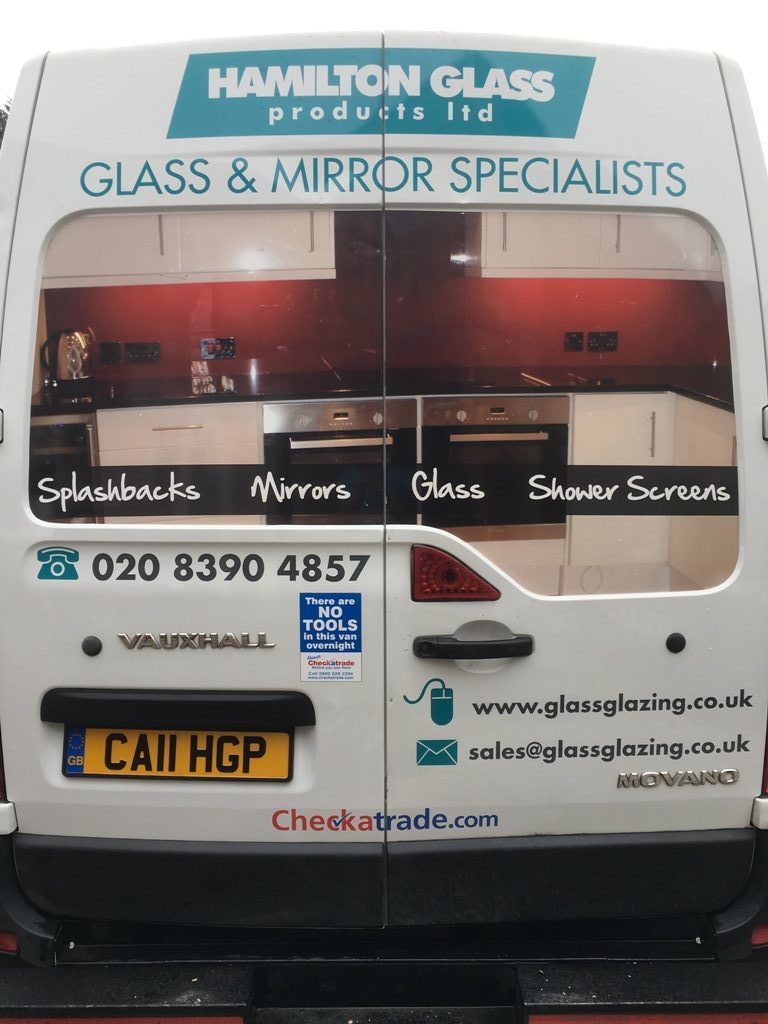 We are located in Surbiton, Surrey, just off of Ewell Road. You can use the interactive map below to get directions to us, (via sat-nav, etc.). Simply click on the map and then the arrow sign, (the red section that pops up).
The Glass Works, Hamilton House, Burwood Close, Tolworth, Surrey, KT6 7HW (Tel: 0208 390 4857 / Fax: 0208 390 8383) or contact us via email.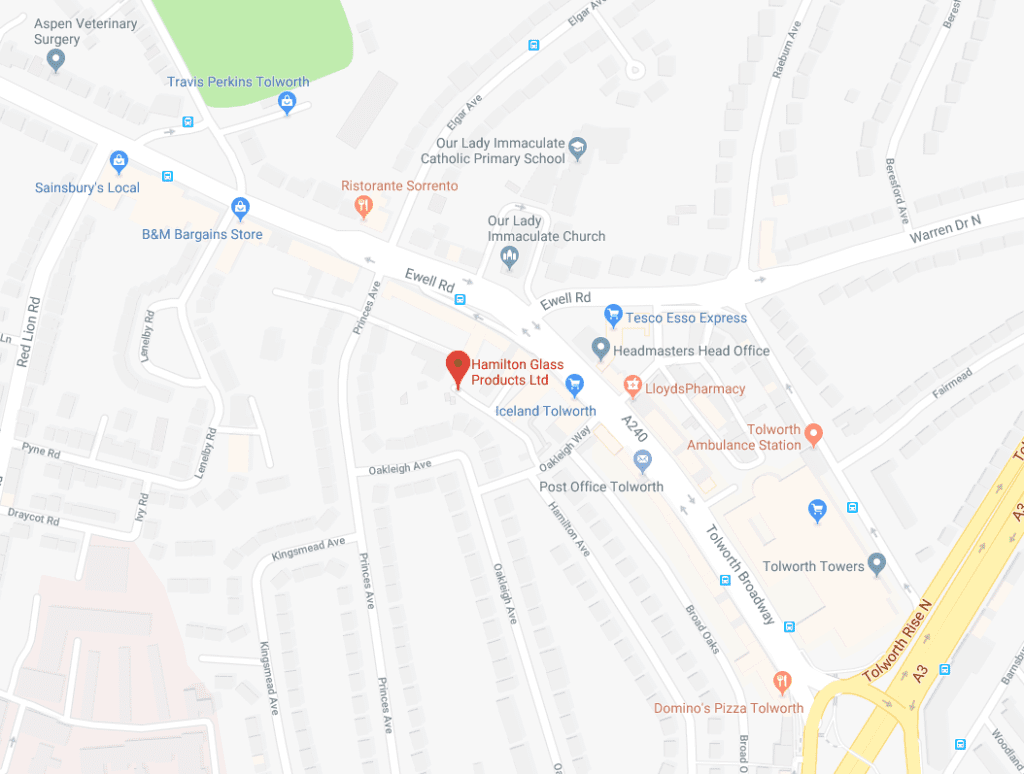 Our opening hours are:
Monday – 08:00 to 17:00
Tuesday – 08:00 to 17:00
Wednesday – 08:00 to 17:00
Thursday – 08:00 to 17:00
Friday – 08:00 to 17:00
Saturday – Closed – (temporarily suspended until the new year)