We stock a variety of Glass fittings and fixtures for use with a variety of glass applications, but are typically used with balustrades, showers and mirrors.  and depend mostly on design and structural requirements.
Stairwells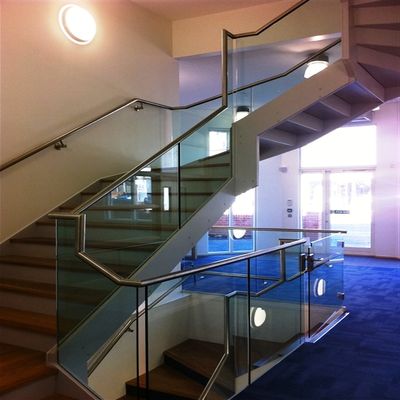 Balustrades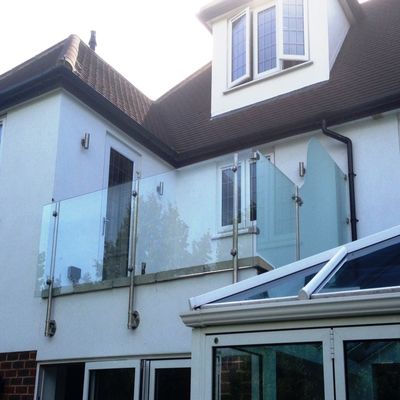 Showers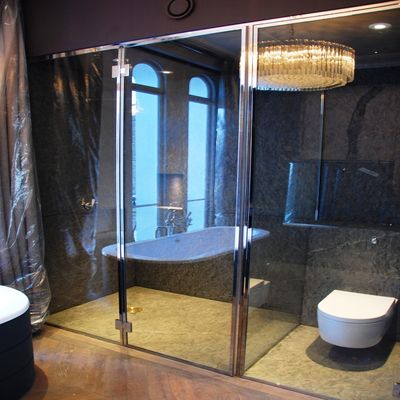 Glass fixings come in a variety of styling options, but typically the finishing will be either Satin or Stainless Steel. Above are some examples of how fixings are used, as the full range and uses of these fixings are extensive. If you are planning to have a glass product installed, which requires fixings, we would recommend you contact us by phone or email, to discuss your needs, so that we can provide you with best-suited options.
Below are some examples of the types of fittings and what they are used for:
(Please note: these are just a few examples from a large range of choices, when considering a glass product that will require fixings it is best to consult with us directly, to ensure all of your preferences are met. Fixings can be used for balustrades, showers, stair & wall partitions, off-stands, canopies, roofs, shelving, and mirrors).
---
Showers: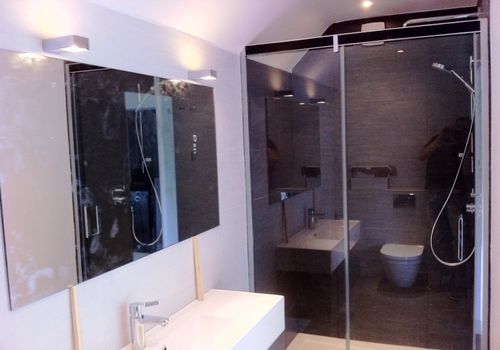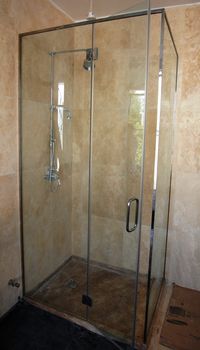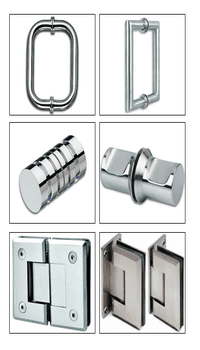 ---
Balustrades: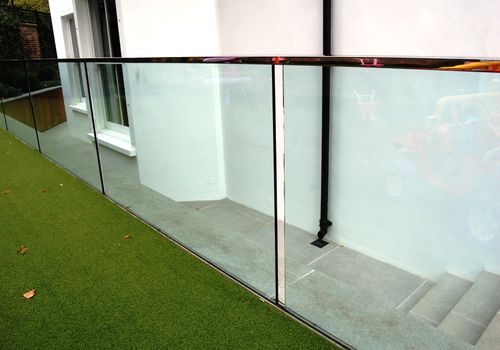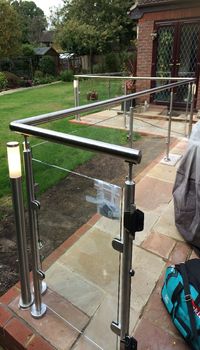 ---
Stairwells: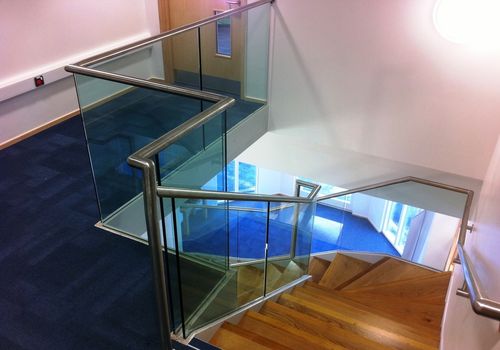 ---

Partitions, Canopies & Others: