Here at Hamilton Glass Products Ltd, we pride ourselves in specializing in mirrors and our reputation in this regard is well known both nationally and internationally.
All of our bespoke mirrors are made from the highest mirror available in the UK and processed to our highest standards.
Bespoke Mirrors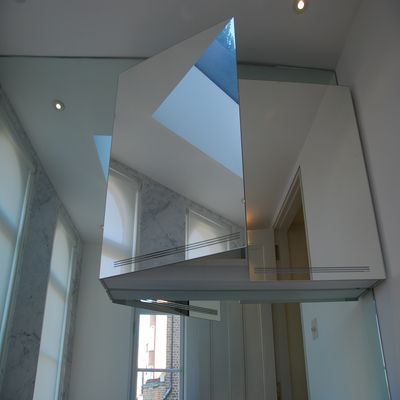 Shaped Mirrors
Beveled Mirrors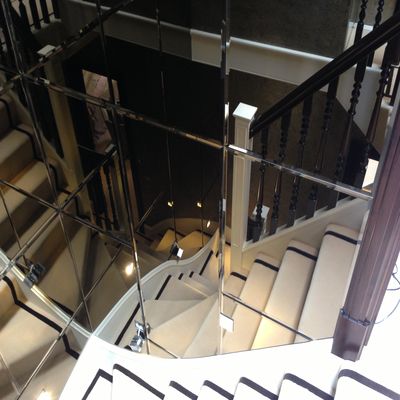 Processed Mirrors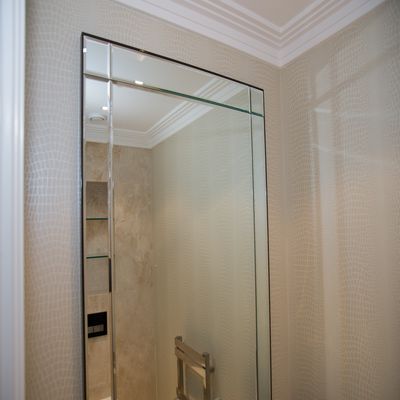 Beautiful Decorative Mirrors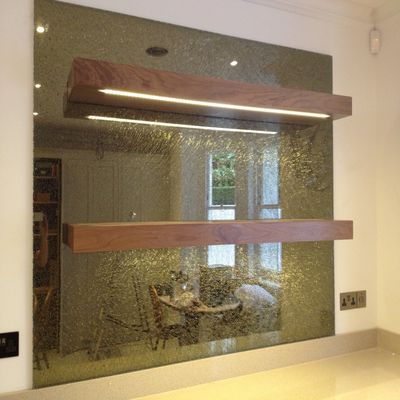 ---
Our newest addition to our range of mirrors is the revolutionary Digital Display Mirror coating. This product is ideal for concealing digital displays, such as video screens for commercial and residential applications. When the screen is turned off, the mirror maintains a mirrored appearance, which conceals the screen. When the screen is turned on the picture on the video screen shows through the mirrored coating.