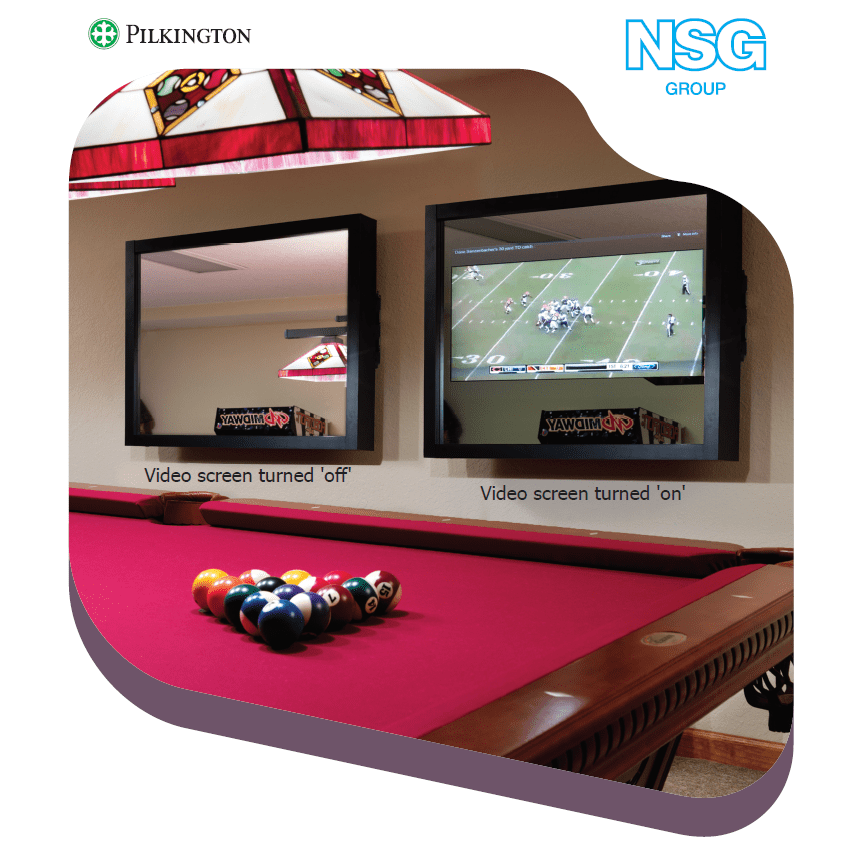 We supply and fit two types of digital display mirror coatings, which are produced by Pilkington, namely Pilkington's MirroView™ & MirroView™ 50/50.
Pilkington MirroView™ is a highly reflective mirror coating with a clear substrate. Pilkington MirroView™ gives digital displays and video screens a modern, transitional look. Pilkington MirroView™ 50/50 offers the same qualities as the original product, yet it is designed for use in applications with high ambient light.

This product is ideal for concealing digital displays, such as video screens for commercial and residential applications. When the screen is turned off, the mirror maintains a mirrored appearance, which conceals the screen. When the screen is turned on the picture on the video screen shows through the mirrored coating.
Digital Display Mirrors are suitable for applications within living rooms, bathrooms, hotel rooms, retail shops, lobbies, salons, bars, restaurants and digital signings.