Why not view our new Splashbacks Photo Gallery here
For colour options for splashbacks visit our painted glass page here.
Why not try out our NEW Splashback Colour Demo here
(Please note that the colours shown are a guide only due to the display differences of monitors and graphics cards, all colours to be used in actual production should be approved through use of actual samples).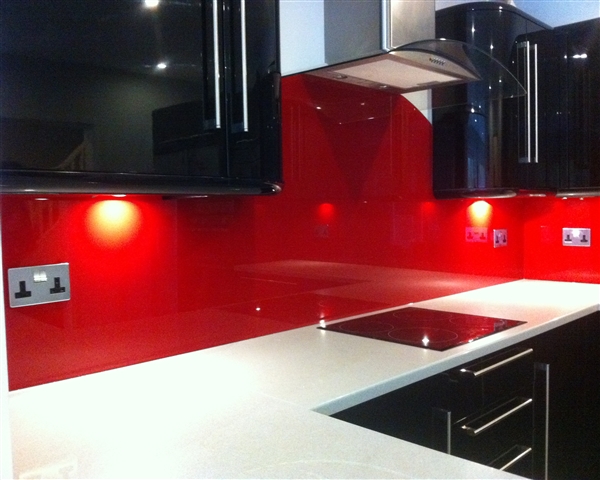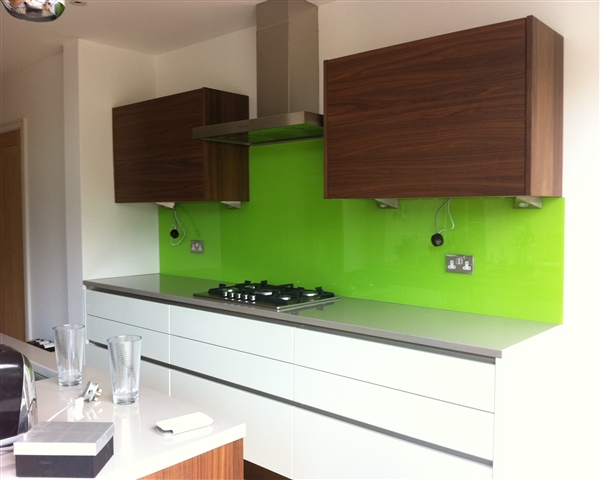 Glass splashbacks are the ultimate replacement/ alternative to the outdated kitchen and bathroom tiles. With no lines to worry about, glass splashbacks not only look seamlessly beautiful, they also stay clean and hygienic, longer than almost any other material. Glass splashbacks are heat resistant, strong and durable, they can run behind hobs and sinks or even clad an entire wall for a truly dramatic effect.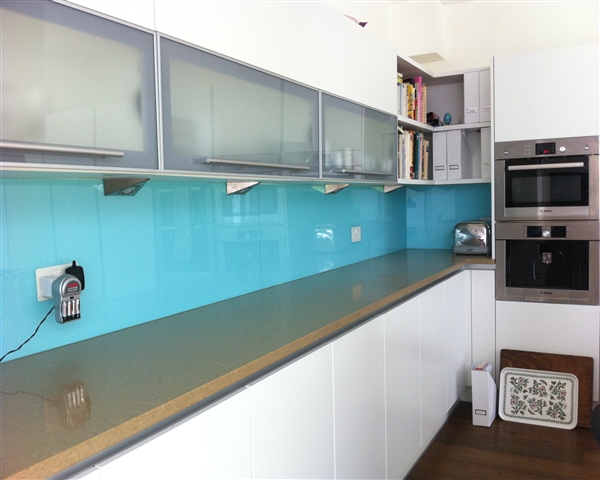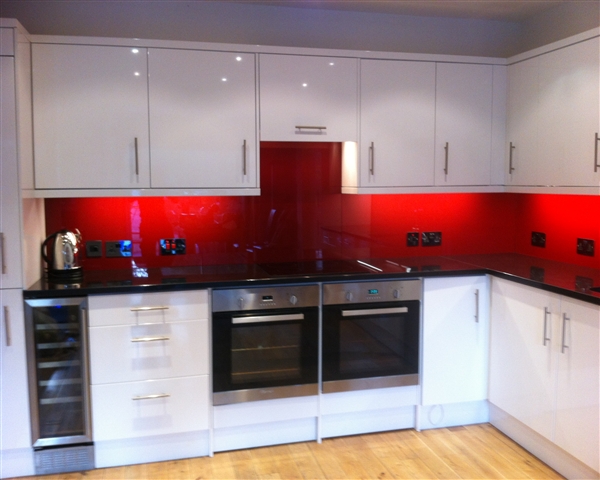 Our expert's ability to work glass into precise shapes makes glass a practical alternative in almost every situation, the glass can easily be worked around sockets, lighting and any other protruding features.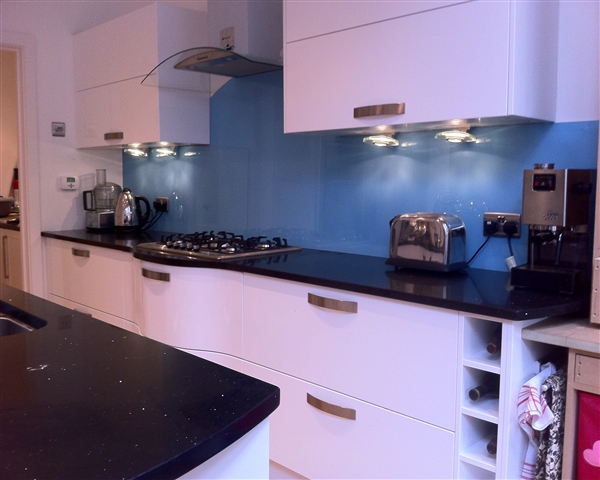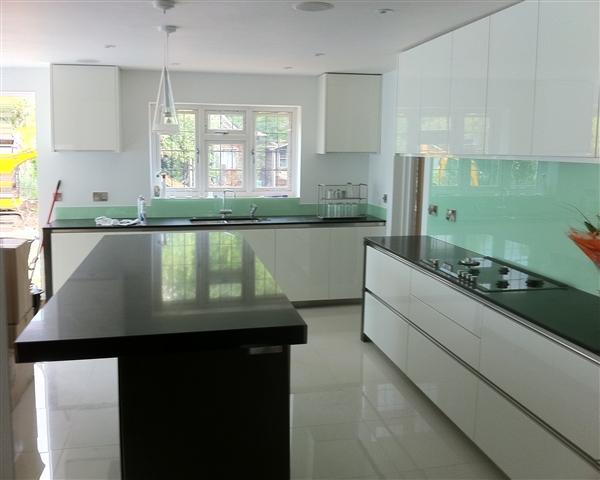 We are one of Surrey's leading suppliers of glass splashbacks and worktops. With a full template and installation service available in-house, we can handle your design requirements from start to finish, providing you with a stress free experience and completely flexible service.