Unbreakable Safety Mirrors – By Hamilton Glass Products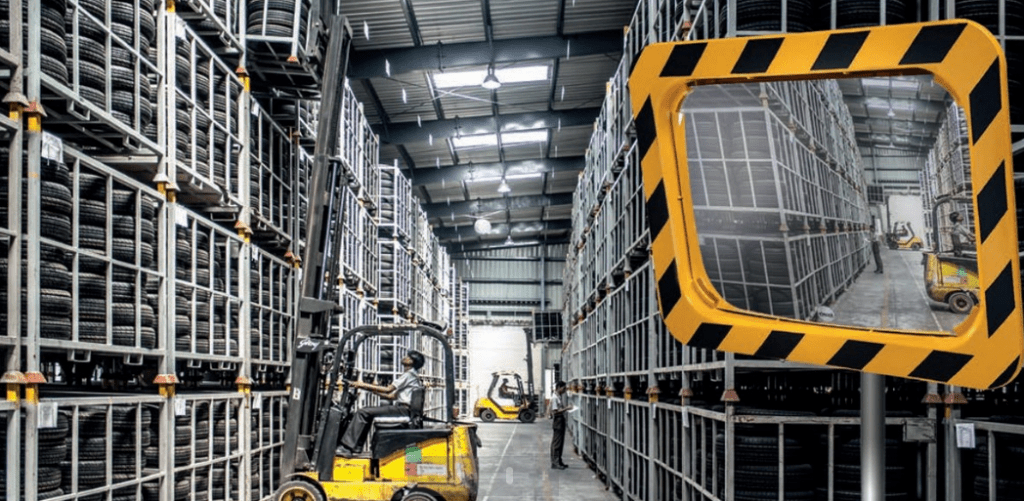 Road & Traffic Safety Mirrors:
Traffic & road safety mirrors are ideal for road junctions and intersections with limited visibility or blind spots, concealed entrances, private parking or driveway exits, bicycle lanes, tram/train/bus stations, and underground car parks. For each situation, these products can provide a solution, such as multi-purpose road mirrors, safety & UV resistant mirrors with white, black, red or green frames, garage or car park exits mirrors, cycle safety mirrors, etc.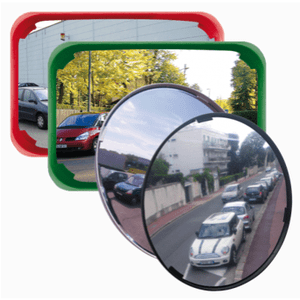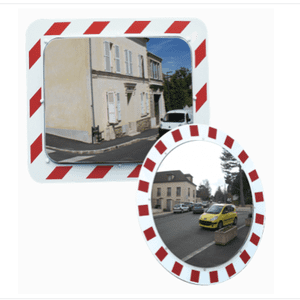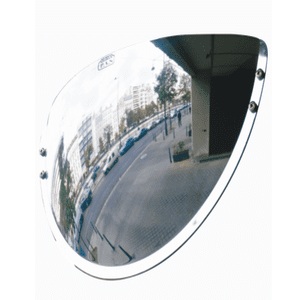 ---
Industry, Warehouse & Commerce Mirrors:
We offer a wide range of security and surveillance mirrors to secure industrial sites, including factories, logistics centres, construction sites, etc: hemispheric/dome mirrors, black & yellow or red & white framed high visibility mirrors, multi-purpose safety & security mirrors, mirrors for forklift trucks, stainless steel mirrors for specific environments or tough industrial conditions, and forklift truck mirrors.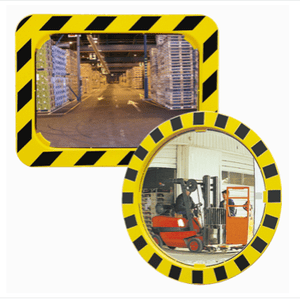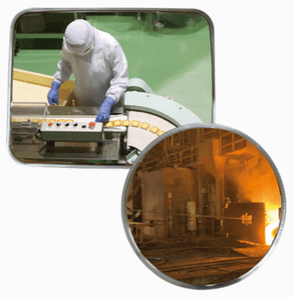 ---
Surveillance, Safety & Security Mirrors:
Designed for theft prevention, monitoring access and for added security, There is a large choice of convex and hemispheric mirrors for shops and public or private buildings: indoor mirrors either round (300 to 900 mm in diameter) or rectangular (600×400 mm to 1000×800 mm).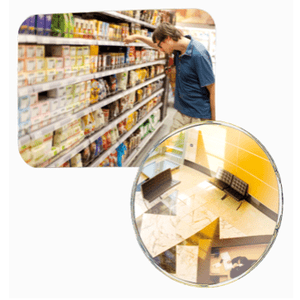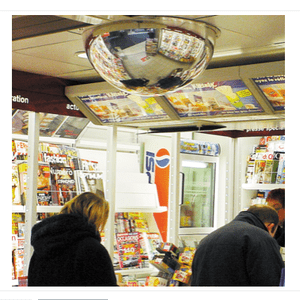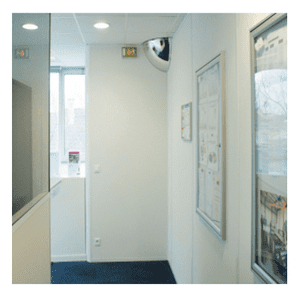 ---

Specialist Mirrors & Accessories:
Our manufacturing supplier has developed a large selection of mirrors for specialist uses, such as inspection mirrors for security services (airports, customs), shatterproof mirrors for higher risk or hazardous environments such as correctional facilities, schools, food industries or hospitals, mirrors for plant or construction machinery, surveillance mirrors for pools and leisure centres, forklift truck mirrors, as well as mirror accessories. We are also able to create and fabricate bespoke mirror solutions to your specifications.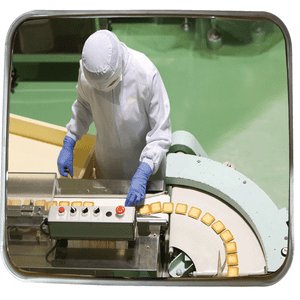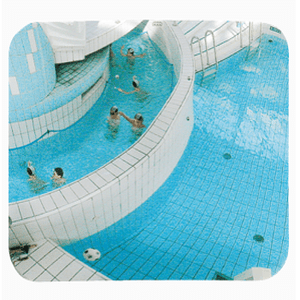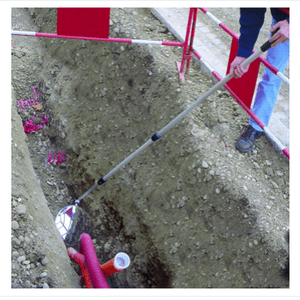 ---
When it comes to safety there is no substitute and that is why we source our Unbreakable Safety, Security and Surveillance mirrors from the best. Vialux is the world leader of this product and we are proud to be an authorized dealer. For more information, why not take a look at the catalogue: